Departure

Guatemala City Airport
Return

Guatemala City Airport
Guatemalan Wildlife Tour
Day 1: Arrival – Antigua Guatemala
Meet & greet at la Aurora Internationa Airport by Birding Expeditions staff and transfer to the colonial city of La Antigua Guatemala.
Day 2: El Pilar Farm Birds, Butterflies & Pacaya Volcano
Early transfer to San Cristobal el Alto for birding and breakfast with a fantastic view to the Fuego, Agua, and Acatenango volcanoes.
Aafter breakfast, transfer to El Pilar farm for an encounter with butterflies, the hummingbirds of Guatemala, and another neotropical bird species.
After el pilar Birding and nature tour transfer to La Antigua Guatemala for lunch, you will be transported to the entrance of the active Pacaya volcano.
From here, you will start hiking to enjoy the natural phenomena that the Pacaya volcano provides.
After this fantastic adventure, you will return to your lodge in Antigua Guatemala
Day 3: Antigua – Sipacate
Free morning at La Antigua Guatemala. After lunch, you will be transferred to Sipacate village (2 Hrs. approx.), part of Sipacate – Naranjo National Park, located at the shores of the Pacific Ocean.
Chek-in at your hotel, then time for a birding walk around the lodge.
Lodging at Sipacate.
Day 4: Sipacate
After breakfast, you will be involved in the conservation of turtles.
But, first, it will be necessary to reach La Poza del Nance, where this activity starts with the help of a biologist in charge of the project.
Turtles Conservation Program
This non-profit program is located in the Pacific at Poza del Nance, Sipacate.
It is dedicated to improving, preserving, and extending the life of the Black and Green turtle.
Every month this organization gathers groups of students, foreign or local people to be part of the cause and carry out the activity.
From beginning to end, this is a fantastic experience for all involved; after we take out the turtles of the water, the biologists and veterinarians proceed to measure, weigh, and verify if they are registered.
If not, they prepare all the necessary to establish a special chip to record each turtle.
This helps to know what country they are coming from and their health condition if other conservation institutes find them.
After taking each turtle's accurate and detailed profile, the experts keep those who need special assistance until they get better and release the rest.
As part of our sustainability support, Martsam Travel has been part of this project for about 6 years.
We are very grateful to continue the conservation of these noble and beautiful creatures and share with our travelers the experience of being close to them and helping the environment while traveling.
After the activity, you will be transferred to Los Tarrales Reserve (1:45 hrs approx)
After check-in, time for a birding walk around the lodge.
Lodging at Los Tarrales Reserve
Day 5: Los Tarrales
After breakfast, board the transport to visit higher reserve areas through coffee plantations and forests to search for colorful neotropical birds.
Return for lunch and rest.
During the afternoon, you will explore the waterfall area for birding and the possibility of a refreshing bath.
Day 6: Los Tarrales – Rey Tepepul
Early transfer to Rey Tepepul Reserve for a birdwatching tour (1:15 hrs approx).
This park is located on the western slopes of the Atitlan volcano, with montane and subtropical moist forest zones that inhabit exciting bird species.
Rey Tepepul Reserve is located 20 minutes from the town of Santiago Atitlan through a paved road.
At the entrance on both sides of the street, there are two viewpoints with spectacular views of the three volcanoes, the community of Santiago Atitlán and the Pacific coast.
After the birding tour, you will visit Santiago and San Juan villages to discover the cultural faces of these Mayan communities.
Lodging at Lake Atitlan
Day 7: Lake Atitlan – El Rancho
After breakfast,  a birding walk around the hotel gardens and surroundings
About 10, you will board a vehicle towards the dry scrub forest of Guatemala; on the route, you will have lunch.
Check-in and lodging at the dry scrub forest
Day 8: Heloderma Reserve – La Aurora International Airport – Flores Peten
Early transfer to the reserve for the conservation of Heloderma, a Guatemalan Wildlife Paradise.
The sanctuary inhabits 90 types of diurnal butterflies, 22 varieties of grain moths, 100 species of birds, and ten types of amphibians, including the endemic salamander species (Oedipina motaguae) and the stream frog (Clugastor inachus).
Within the 42 sorts of Reptiles documented standing out the Guatemalan beaded lizard (Heloderma horridum charlesbogerti), the Motagua Spiny-tailed Iguana (Ctenosaura palearis).
Also, seven types of bats, 160 arthropods, including the endemic scorpions (Centruroides fallasisimus and Diplocentrus motagua), the striped tiger-like tarantula met (Davus sp.).
After the tour, you will be transferred to Guatemala city.
Lodging in Guatemala city
Day 9: Back Home
Transfer from your hotel to La Aurora International Airport to take a flight back home. Your Guatemalan wildlife tour ends.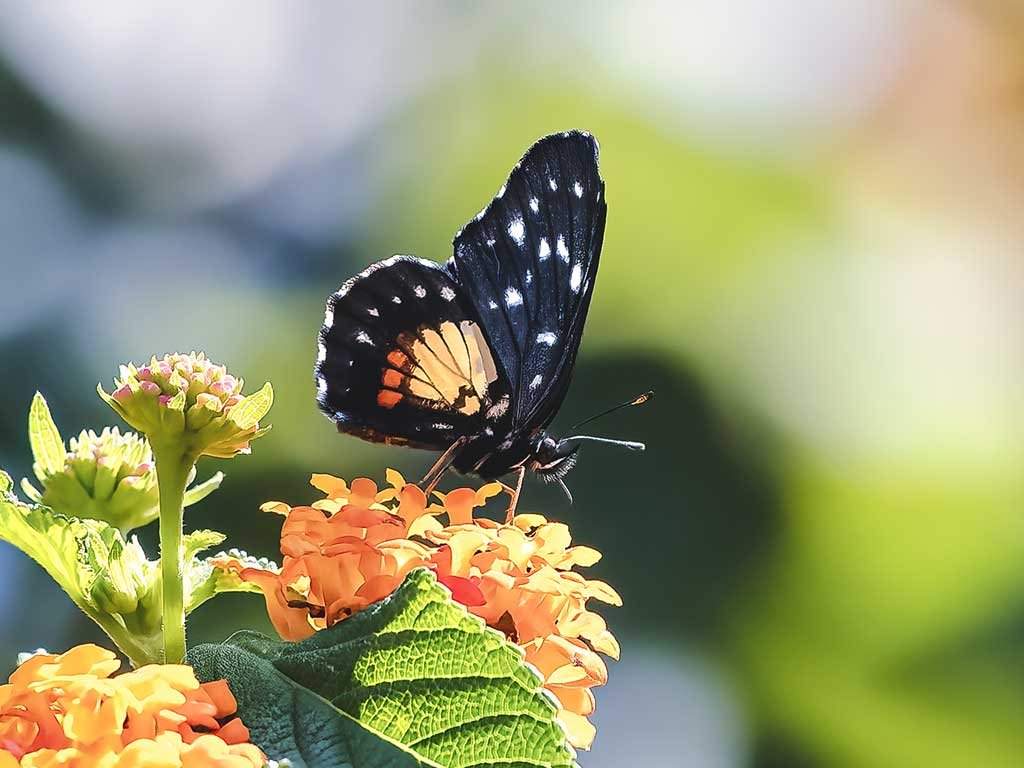 Guatemala Birding & Nature Holiday
12 Days Tour Package
Discovering important nature destinations of Guatemala
Visiting: Antigua, Lake Atitlan, Los Tarrales, Dry Scrub Fores, La Guacamayas, and Tikal
Highlands, Pacific Slope & Dry Scrub Forest
9 Days Wildlife Tour
Explore the natural and cultural treasures of Guatemala
Visiting: Antigua, Los Tarrales Reserve, Lake Atitlan, and Dry Scrub Forest