Birding Apps

Bird Watching Apps: Five Useful Apps to Get Started With Birding
Pranay Parab , 22 December 2016
Highlights
Apps can help you to identify birds
They can check a photo and name birds
You can even try to learn birdsongs
Bird watching or birding is a hobby most of us would be familiar with. Even in big cities, spotting birds is not hard at all. If you've been observing pigeons and crows – or whichever bird is common where you live – you'll probably find yourself interested in birding.
The first step into this hobby is to identify birds around you. Even birds you thought you knew very well could have different names. For example, two species of crows are common in Indian cities – Indian jungle crow and house crow. You'd have seen both but not known their names.
Seasoned birdwatchers swear by field guides and their notes, but since you're just starting out, your smartphone should suffice. We spoke to people who are into birding about the apps they use or have seen others use, and searched online extensively to compile this list. We even tried out some of them to see if they are easy enough for beginners to use, as we're new to this hobby ourselves. Here are apps you need if you're getting into birding.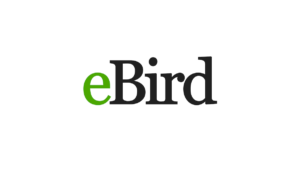 Ebird
Ebird is probably the best birding app for beginners. It's free, which is a big deal since this is a niche where there are plenty of expensive apps that may not be ideal for beginners. Thankfully, Ebird is very beginner friendly. It lets you quickly identify and submit bird sightings.
You might be very pleased to see a colourful bird that you'd never seen before, but if you're getting into birding, you want to learn to identify its species. You need to be able to notice features such as the bird's size, the colour of its head, its beak, and tail. Plenty of times you might think you're seeing two different birds but they may just be a male and a female bird of the same species, as we saw in Planet Earth II.
That's why it's important to learn to identify birds and Ebird is a great app for that. It allows you to find out which species have been spotted in your area and if you have a picture, it even identifies the bird for you. If you report a sighting in the app, it tags the location via GPS so others can know that the bird was spotted in that place..
Since Ebird is very popular, you'll probably find a lot of sightings logged by others in your area as well. The app makes it easy to identify birds and to log their location. It works as a nice beginner's birding diary.
Download: Ebird for iOS and Android
BirdsEye
BirdsEye is also a rarity in the world of birding apps. Like EBird, it also lets you identify birds in a similar fashion. This app is notable as it covers birds spotted anywhere in the world, as opposed to most other apps that are region specific. The app is free to download, but it has in-app purchases that let you download data on birds by region. It has photos and even bird calls in the app, to help you identify birds even if you can't see them too clearly.
Download: BirdsEye for iOS and Android
eGuide to Birds of the Indian Subcontinent
This is a field guide app for birds in India, Pakistan, Bangladesh, Bhutan, Sri Lanka, Maldives, and Nepal. The good thing is that it has a lot of local bird data, but the downside is that it hasn't been updated since 2013, and costs Rs. 1,800.
Download: eGuide to Birds of the Indian Subcontinent for iOS and Android
Merlin Bird ID
If you're not yet at the stage where you can identify birds, Merlin Bird ID will be indispensable to you. It makes identifying birds very easy by asking you a few simple questions about the bird you spotted and then giving a list of birds to choose from. It can even identify photos of birds, which makes it an excellent tool to have. Unfortunately it identifies birds found in the US and Canada only, so it isn't very useful for most Indian birds.
Download: Merlin Bird ID for iOS or Android
Larkwire
Larkwire has two different apps to allow you to master birdsongs. One of the first rules of birding is to close your eyes, keep quiet and listen. Expert birders can identify birds just by listening to their calls.
Larkwire has separate apps to help you learn birdsongs of land and water birds but these are, again, limited to North America. These cost over Rs. 700, but are well worth the price for the data they offer.
Download: Larkwire for Water Birds on iPhone and iPad or Larkwire for Land Birds on iPhone and iPad
These are just five of the best apps for birding available right now. However, there are several other great apps that you probably use. If you want a nice region-specific breakdown of birding apps, Birder's Library has an excellent guide to get you started. Before you go, let us know which birding app you use via the comments.
For the latest coverage from the Consumer Electronics Show in Las Vegas, visit our CES 2017 hub.