Departure

Guatemala City Airport
Return

Guatemala City Airport
Day 1: Arrival – Antigua Guatemala
Meet and greet at La Aurora International Airport and transfer to the City of Antigua, Guatemala (1 hour).
Lodging in Antigua Guatemala.
Day 2: El Pilar Nature Reserve
Morning birdwatching at Finca El Pilar, located 10 minutes away from Antigua. The vegetation of this reserve is mainly constituted by coffee, pine, and oaks, settle at an altitudinal range from 1,710 to 9,500 feet above sea level.
One of the main attractions of the El Pilar farm is in the area of hummingbird feeders, where it is possible to observe about 8 species of hummingbirds that inhabit the area.
The hummingbirds feeding simultaneously represents an excellent opportunity for photographers.
Some of the birds that you can spot at this destination are:
Rufous Sabrewing, Green-throated Mountain-Gem, Bushy-crested Jay, Hooded Grosbeak, Elegant Euphonia, Singing Quail, Golden-crowned Warbler, Bar-winged Oriole, among others.
Day 3: Antigua Guatemala – Todos Santos Reserve (5 Hrs)
6:00 am. Departure from Antigua Guatemala toward Tecpan area
Breakfast in Tecpan
After breakfast transfer to Todos Santos Cuchumatanes. During the afternoon after the check-in, you will have some photography opportunities around the lodge.
Lodging at Todos Santos Park Area
Day 4: Todos Santos Reserve
Morning transfer to Todos Santos National Park in the quest of Goldman's Warbler; this specie will be our first endemic species and is located in a small area in Huehuetenango and easy to spot in this park
Some of the birds that you can spot at this destination are:
Goldman's Warbler, Yellow-eyed Junco, Ocellated Quail, Guatemalan Pygmy-Owl, Spotted Towhee, Black-capped Siskin, Ocellated Quail, Golden-crowned Kinglet, Pink-headed Warbler, Olive Warbler, Broad-tailed Hummingbird, Unspotted Saw-whet Owl, among others.
Day 5: Todos Santos Reserve – San Marcos (4 hrs)
Morning  Walk around the hotel and villages surrounding the lodge looking for bird photography opportunities.
After the activity transfer towards the province of San Marcos, then you will visit El Astillero of San Marcos in the quest of some birds.
Lodging at San Marcos
Day 6: Refugio d Refugio del Quetzal – San Rafael Pie de la Cuesta – San Marcos
The Natural Reserve Refugio del Quetzal is found between La Fraternidad Village and the municipality of San Rafael Pie de la Cuesta just 18 kilometers from the capital of San Marcos department.
The Quetzal refugee is also placed within the IBA GT013 – Tacana-Tajumulco, situated in the Guatemalan volcanic belt and incorporates Tajumulco and Tacana volcanoes. This reserve ranges in elevation from 1,750 to 2,000 masl.
From November to April, the possibilities of watching the Resplendent Quetzal increases. A well-developed system of hiking trails helps with the experience of the natural reserve designed to preserve the Resplendent Quetzal.
The spot stands out because exceptional dense vegetation protects the soil with shadows and humidness, an ideal natural environment for the Resplendent Quetzal.
Also, this is a protected area of roughly 90 hectares of terrain that is part of the Guatemalan Protected Areas System -SIGAP- and even the National Council of Protected Areas -CONAP-. Additionally, it functions as a sanctuary for several plant life and animals.
Day 7: El Astillero – Los Tarrales (4 hrs)
El Astillero Municipal Park, San Marcos, Guatemala
El Astillero, San Marcos Municipal Park, is of ​ strategic importance because it is located in the watershed of two basins of vital importance for the Department of San Marcos. In addition, it has a conserved forest, inhabited by endemic and threatened species with high ecological value, such as the Pink-headed Warbler (Cardellina versicolor), Highland Guan (Penelopina nigra), the Resplendent Quetzal (Pharomachrus mocinno), the Horned Guan (Oreophasis derbianus) and several species of amphibians and reptiles.
El Astillero is located inside IBA GT013 Tacana – Tajumulco; the altitude ranges between 2,100 and 3,105 meters above sea level, with primarily broadleaf forest, mixed coniferous, and secondary forest.
The three lookouts of the park are essential areas due to the scenic beauty of the volcanoes of Tacaná (4,092 masl) and Tajumulco (4,220 masl), the highest volcanic cones in Central America.
The park area corresponding to the Suchiate river basin is the most important for the conservation of biological diversity because it contains populations of flora and fauna species in danger of extinction. Hence, making it an area of ​​particular interest for scientific tourism. , birdwatching and nature.
Day 8: Los Tarrales
Time for coffee and transfer to Vesubio area in the quest of Azure-rumped tanager, Rufous Sabrewing, Emerald-chinned Hummingbird, Tody Motmot, Quails, and doves, among other species of the highlands. Breakfast at the place (boxed breakfast).
Lunch
Afternoon birding tour around La Laguneta, this area offers an excellent opportunity to find species such as White-bellied Chachalaca, Yellow-naped Parrot, and Rufous-breasted Spinetail.
Day 9: Los Tarrales – Guatemala City
Time for coffee and transfer to La Rinconada area. It is possible to find species such as Long-tailed Manakin, Cinnamon Hummingbird, and Rufous-naped Wren.
Breakfast at the place (boxed breakfast).
After the activity transfer to Guatemala city
Day 10: Back Home
Transfer to La Aurora International Airport to take a flight back home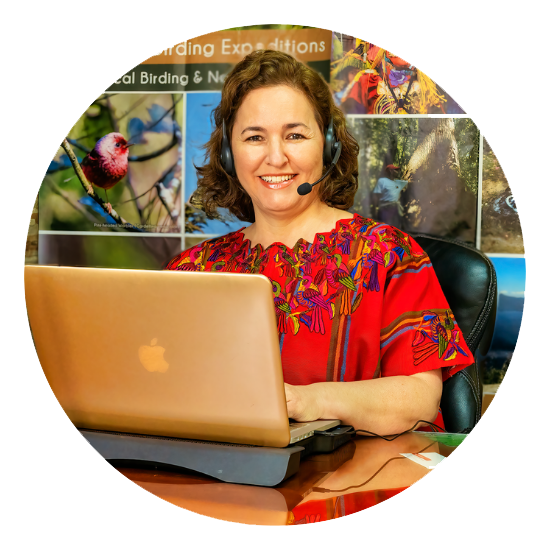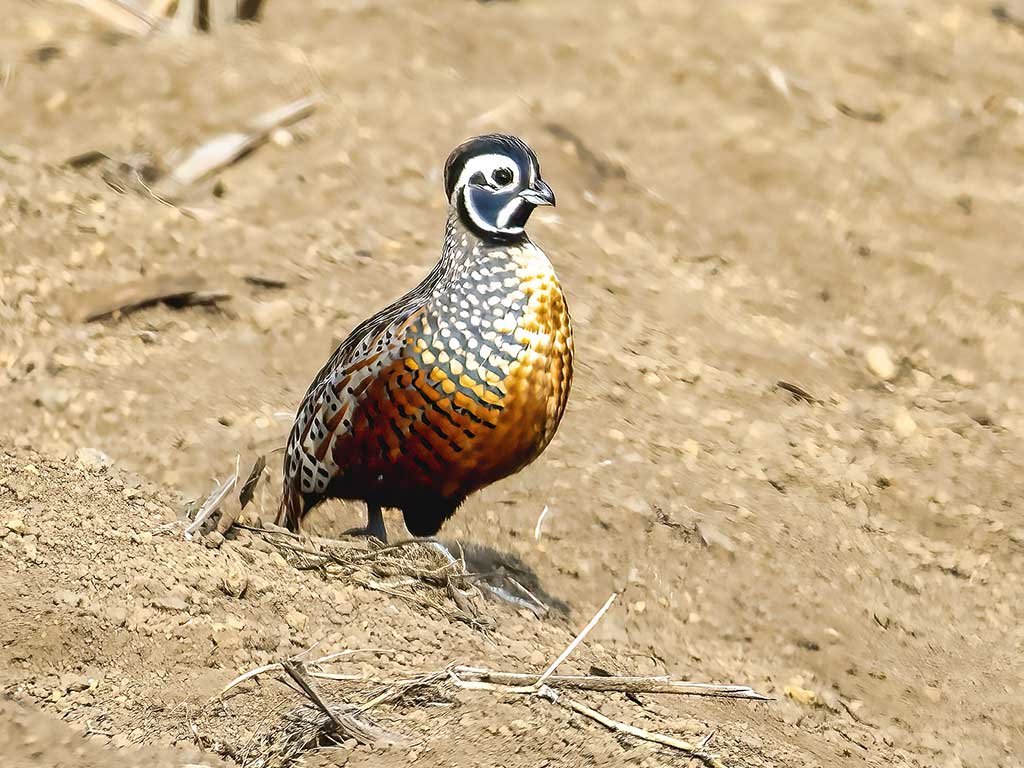 Northern Highlands & Pacific Slope
10 Days Tour Package
Discovering two of the most important cultural and nature destinations of Guatemala
Visiting: Antigua Guatemala and Tikal National Park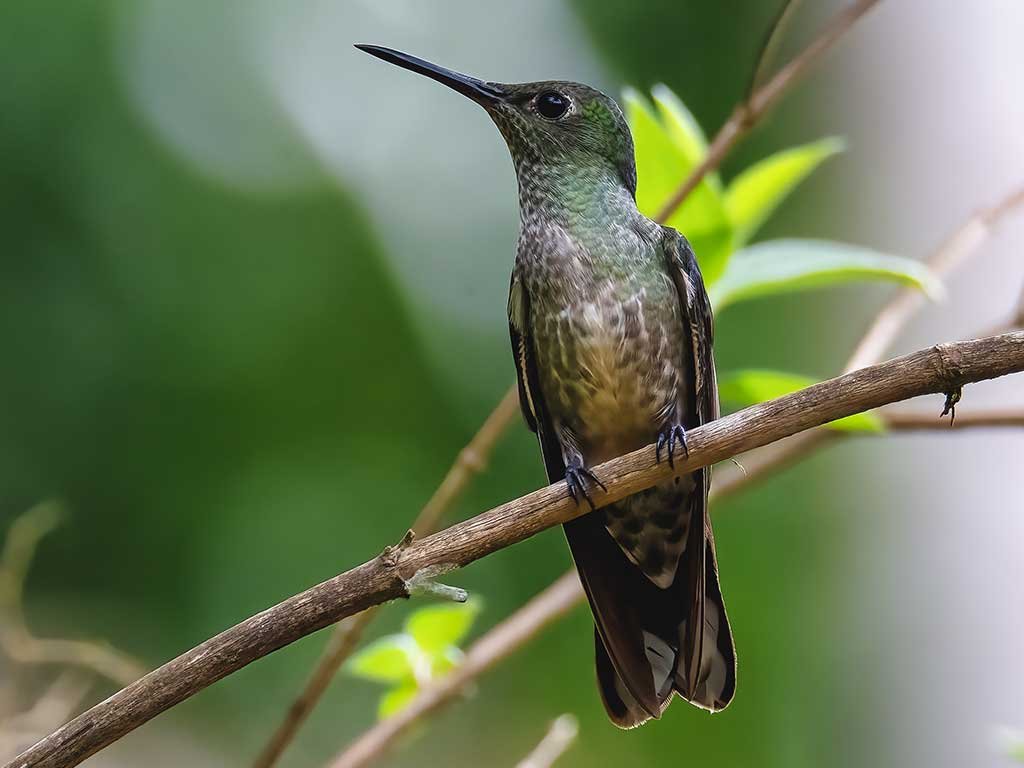 Guatemala Lowlands & Pacific Slope
15 Days Photo Tour
Explore the natural and cultural treasures of Guatemala
Visiting: Antigua, Chichicastenango, Lake Atitlan, and Quetzaltenango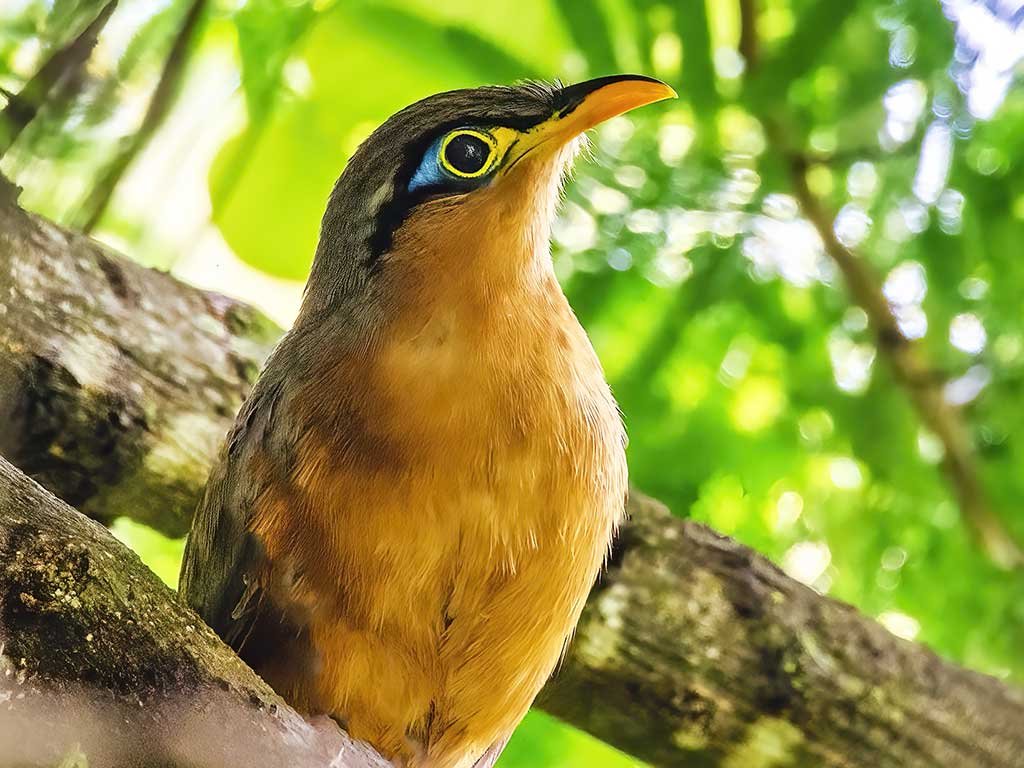 Pacific Slope, Dry Scrub Forest & Cloud Forest
11 days Photography Tour
Experience the cultural heart and center highlands
Visiting: La Antigua Guatemala, Lake Atitlan, and the Quetzal Biotope